Daniel Wilson, DMD
I enjoy making smiles look the way my patients want them to look. I have had extensive oral surgery completed myself and I know what it is like to be in a the dental chair and be nervous of the outcome. I enjoy making our patients feel at home when they come to Cascade Dental and more importantly leave happy.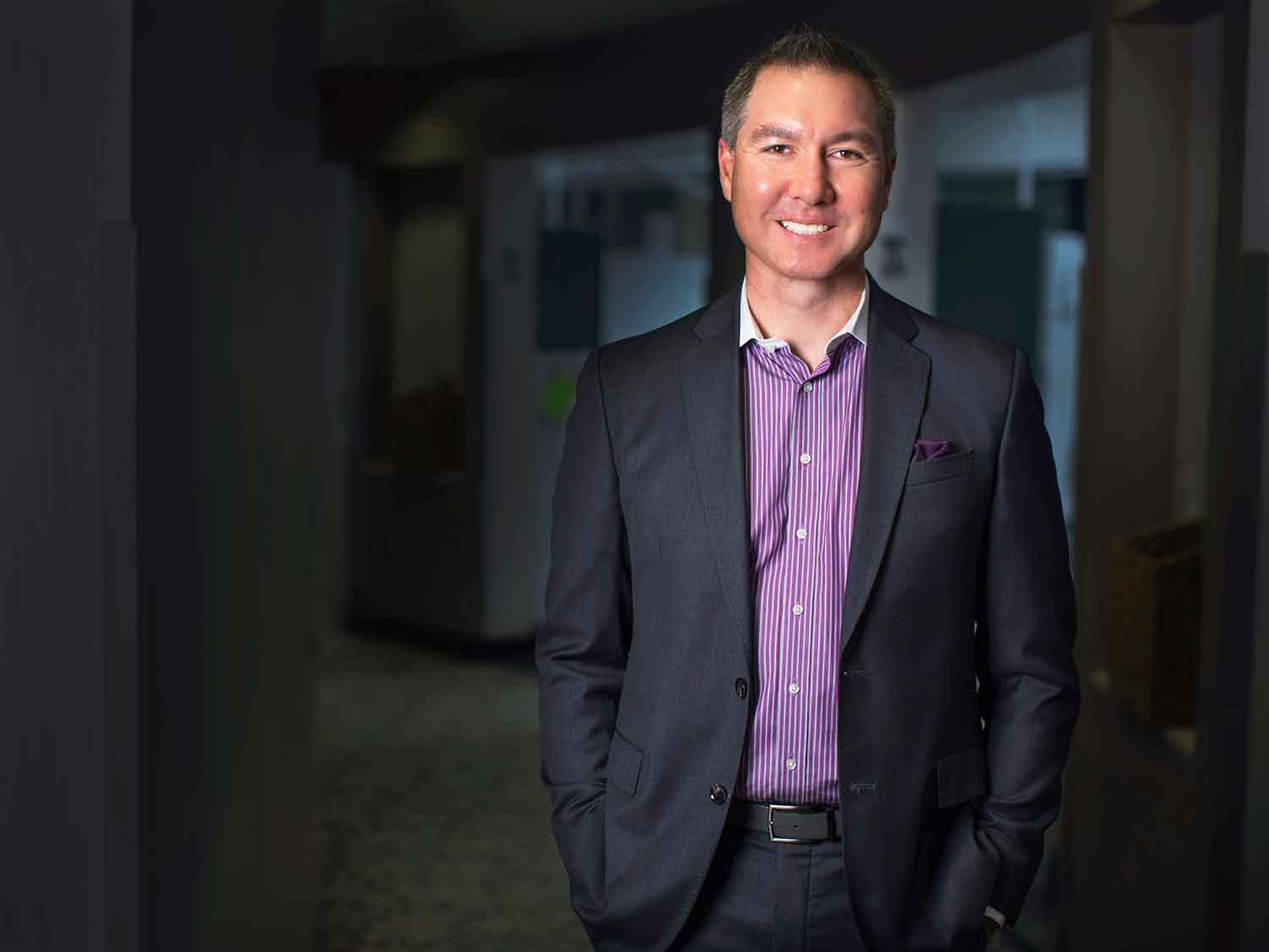 about dr. daniel wilson, DMD
Dr. Wilson was born in West Palm Beach, Florida. He calls the Northwest home and has lived here for the majority of his life. After moving from Florida at age 1, his family moved to Puyallup, Washington and after living there for 6 years, he lived in Singapore for 6 years. His family made the decision to move back to the United States and they called West Linn, Oregon home.
He graduated from West Linn High School as a Valedictorian and went on to earn his bachelor's degree from Santa Clara University. Dr. Dan earned his Doctor of Dental Medicine (DMD) degree from Oregon Health Sciences University in 2001.
Immediately following dental school, he completed a General Practice Residency (GPR) at the VA Hospital in Portland, Oregon. He has been practicing and living in Clark County since 2002. Prior to 2014, Dr. Wilson and Dr. David Nutter shared a dental practice together.
Unfortunately through the years, Dr. Wilson has had four surgeries on the base of his tongue and mandible to remove a highly aggressive tumor. In 2014, doctors decided after the most recent surgery that subsequent chemotherapy and radiation were the next courses of treatment. He then sold his half of the dental practice and took 5 months off to recover. Fortunately, all the MRIs have come back negative and he has been doing great.
dr. daniel wilson, DMD CEREC doctor mentor
Dr. Wilson has a passion for continuing education and loves the opportunities that the newer dental technology provides for great care to his patients. One area of particular interest is CEREC technology. CEREC (Same-day crowns) technology is an area that Dr. Wilson has grown to love and his patients are so excited about the service he is able to provide as a dentist in Vancouver WA. He is a Mentor and Visiting Faculty member with the CEREC Doctors group.
In addition to technology, Dr. Wilson has loved providing help to patients that struggle with snoring and obstructive sleep apnea. He will work with you and your physician to provide you with the best options.
Valedictorian West Linn High School 1993

Graduated Cum Laude Santa Clara University 1997

Graduated with Honors from OHSU School of Dentistry 2001

American Academy of Operative Dentistry Award 2001

Omicron Kappa Upsilon Dental Honor Society

Secretary, VP, President Clark County Dental Society (2009-2012)

Washington State Dental Association (WSDA) Peer Review Committee Member for Clark County

WSDA Delegate for Clark County 2014-2016,2018-2020

Awarded USA Top Dentist for 2013-2018

Awarded by Portland Monthly as Top Dentist for 2013-2018
community activities
professional organizations
Assistant Coach-Little League Softball
Head Coach-City of Camas 1st Grade Basketball
Head Coach-Pop Warner Tiny Mites Football-East County
Served on the Board for East County Pop Warner Football
Volunteer at Clark County Skills Center
Provided CEREC Crowns for patients of Free Clinic of SW Washington
personal
Dr. Wilson loves to travel and has been fortunate enough to travel around the nation and teach other dentists about newer technologies in dentistry. When Dr. Wilson is not traveling and teaching. Dr. Wilson can often be seen chasing around his 4 children with their sports and activities. He has been active coaching the boys or sometimes serving on the board for their activities. Dr. Wilson grew up playing and watching sports, with golf, baseball, and basketball being his favorites. He loves the outdoors and also enjoys tennis, running and working out, water sports, and snow skiing. And during those quieter moments, he loves to sit down with a good book and enjoy a nice glass of wine.
get to know dr. dan wilson
How old were you, and what made you decide you wanted to become a dentist?
I was in college when I finally made the decision to pursue a career in dentistry. A good friend and local pediatric dentist, Dr. Peter Lubisich III was a father figure and mentor to me. His passion for the profession generated a desire to pursue a career in dentistry, allowing me to see this challenging field as a great opportunity to help patients.
What advice would you give to a young person considering a career in Dentistry?
I have had the privilege of watching 3 patients choose a field in dentistry. I have also been fortunate enough to share my passion with high school students or college students interested in learning about dentistry. For all of them, I encourage them to learn as much about what we do on a daily basis with different doctors that are excited about their profession. I encourage them to find a career that get them excited to grow and learn. I am lucky to love what I do each day, and love that in the process I am able to help patients.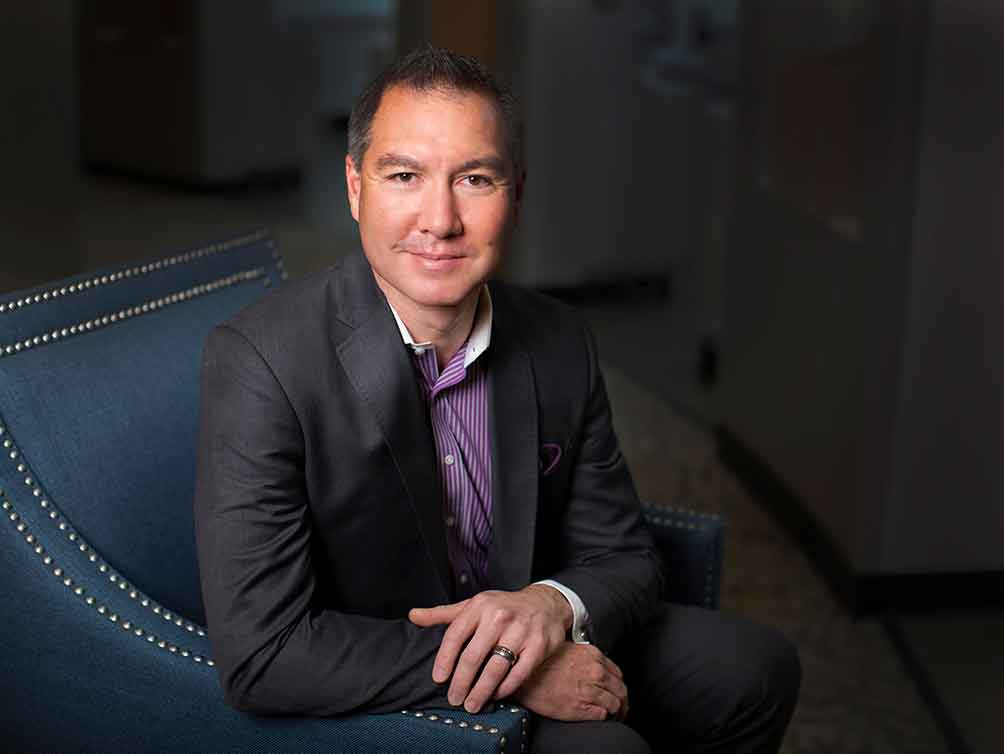 What is one thing you find most satisfying about being a dentist?
I love changing a patient's outlook about the dentist. All too often, we hear the words, "I'm sure you are a nice guy, but I hate the dentist". It may not happen overnight, but I love seeing those patients that wouldn't come in for years, look forward to their next visits because of the trust they have in the care we provide for them.
schedule your periodontal cleaning with us
Are you looking for a reliable and trustworthy dental service provider to schedule your periodontal cleaning? Look no further!
Our team of experienced professionals is here to ensure that you get the best care possible. We understand the importance of regular cleanings and are committed to helping you maintain your oral health.
Schedule your periodontal cleaning with us today, and let us take care of everything for you!