Payment Options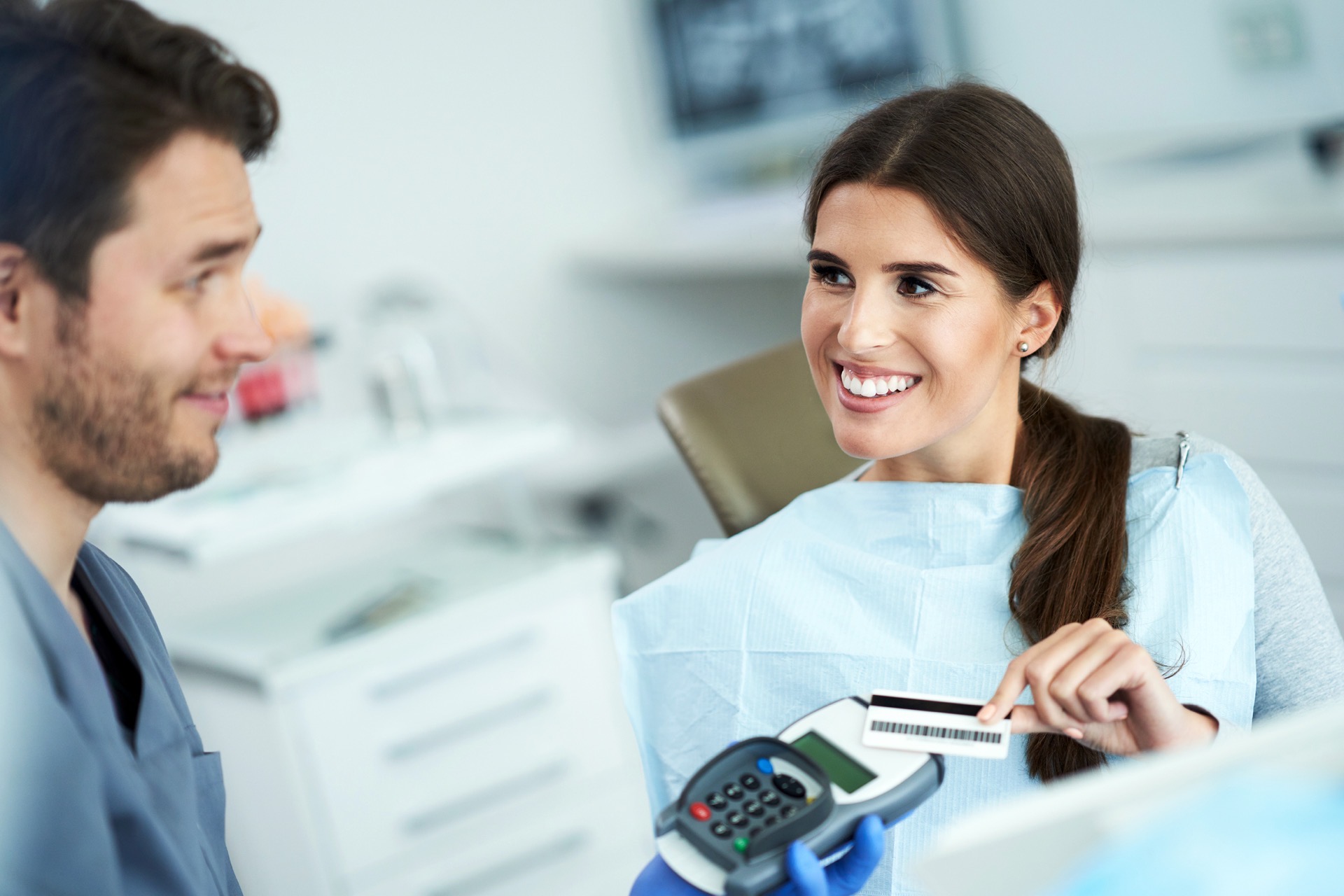 You budget for visits to the dentist two times per year. Then, you have an accident with trauma to your mouth. Even more, during your regular visit to the dentist, your dentist finds a cracked tooth. Now, you need to have your tooth restored.
Unfortunately, patients will elect to do nothing because they cannot afford to pay for the tooth restoration. At Cascade Dental we provide options beyond your insurance or cash payment. Third party payment option such as Care Credit can provide you with flexibility. Now, your dentist can restore the cracked tooth found during your regular visit.
Alternatively, your cracked tooth will get worse and cause further damage. As your current tooth damage is degrading additional problems will occur. In turn, the financial burden could be increasing. Not to mention, your overall health is at risk.

affordable dental procedures
As a result, we offer numerous payment options. Customers may pay for their treatment via cash, check, credit card, or debit card. Feel free to call us anytime for help deciding what the best payment option is for you.
dental insurance providers
We are in-network providers for numerous insurance carriers. If you don't see your carrier listed below, give us a call today as we are in-network with many other carriers.
Aetna

Ameritus

BlueCross Blue Shield

Cigna

Delta Dental (all states)

Guardian
Metlife

Principal

Regence

Standard

United Concordia

United Healthcare
about dental insurance
For those patients who are insured, our business office staff will assist you in obtaining the maximum benefits available to you under the terms of your insurance policy.
Some important concepts to remember about your dental insurance:
Dental insurance is a contract between you and your insurance provider.

Dental insurance benefits are always subject to review by your carrier.

The information that your insurance carrier gives us is not a guarantee of benefits or payment.

Your coverage is limited to the terms of your policy.

Your estimated patient portion is due at the time of service.
about dental insurance
Receive a 10% discount* for patients without insurance when paying in full at time of service using cash or check.

Receive a 5% discount* for patients without insurance when paying in full at time of service using credit or debit card.
* Can not be combined with other discounts, Care Credit or discounted dental plan programs.
schedule your periodontal cleaning with us
Are you looking for a reliable and trustworthy dental service provider to schedule your periodontal cleaning? Look no further!
Our team of experienced professionals is here to ensure that you get the best care possible. We understand the importance of regular cleanings and are committed to helping you maintain your oral health.
Schedule your periodontal cleaning with us today, and let us take care of everything for you!