Andy Himsworth, DMD
I love making smiles functional and comfortable. With correct bite alignment our patients can enjoy a night out eating without being encumbered with jaw pain, consistently biting their lips or cheeks, and have a comfortable smile that they can feel confident in. Call now, and I can help make sure your smile is functional and comfortable.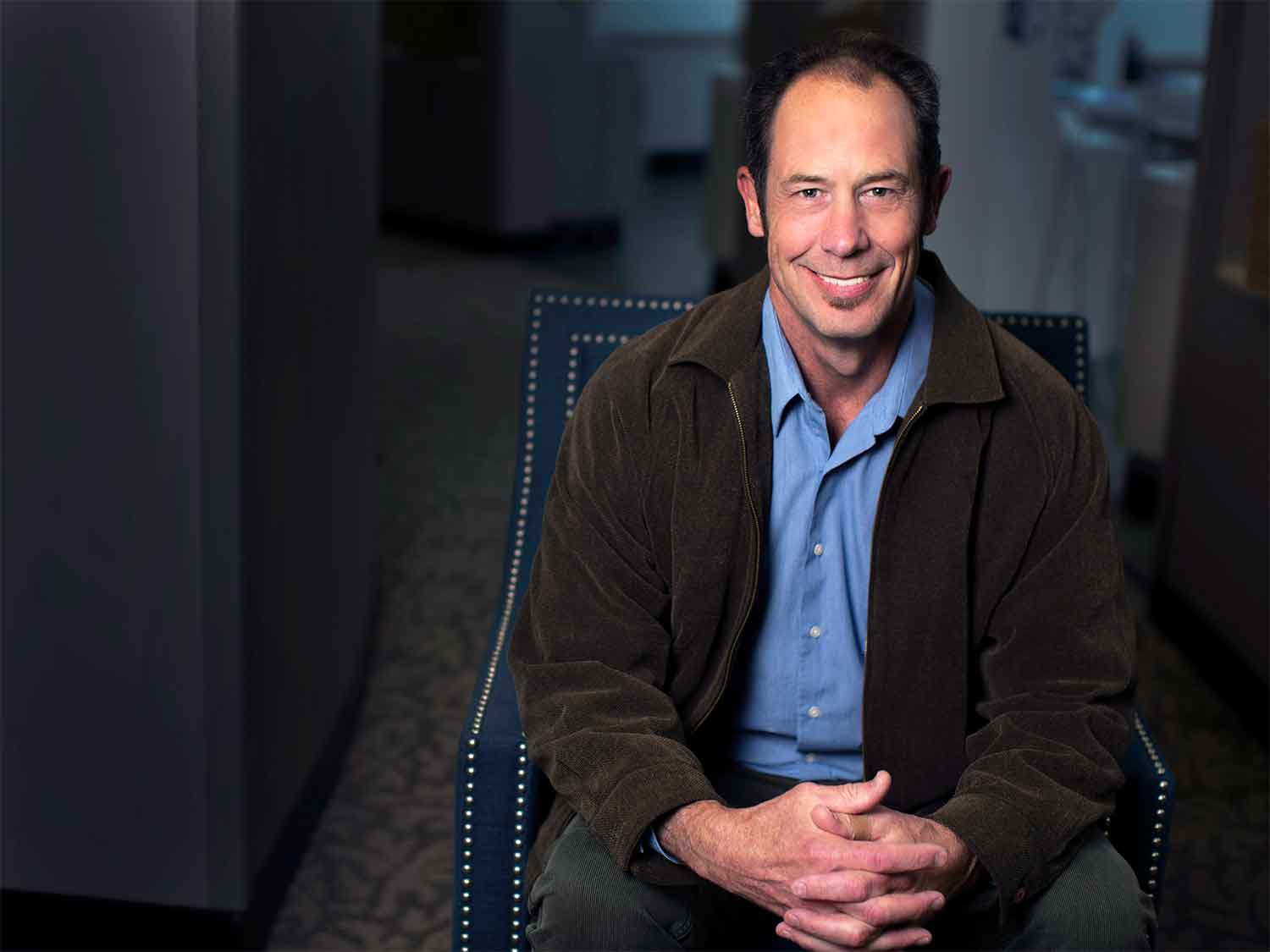 about dr. andrew himsworth, DMD
Dr. Andy Himsworth is a dentist in Vancouver, Washington who received his advanced training at the Orognathic Bioesthetics International Institute. Dr. Andy, as he likes to be called, is a general dentist who is known for treating difficult bites and creating both beautiful and functional smiles. Dr. Andy uses both SureSmile and Invisalign Clear Aligners to orthodontically renew smiles. He believes in finding the cause of a problem instead of just treating symptoms.
Dr. Andy was born in Eugene, Oregon, and raised in the Portland area. He graduated from Lakeridge High School then went on to attend Western Oregon State College. Dr. Andy then earned his Doctor of Medical Dentistry (DMD) from the Oregon Health & Science University (OHSU) School of Dentistry in 1987.
Dr. Andy is married to high school sweetheart, Karen, and they have two children who are now young adults. He enjoys spending as much time as possible with his family, usually in the form of travel and outdoor activities. Dr. Andy is an avid outdoorsman who enjoys skiing, fly fishing, stand-up paddling, and surfing. He also plays a mean electric guitar. Christian ministry is an important aspect of Dr. Andy's life.
advanced training
Dr. Andy completed the highest level of training from the Orognathic Bioesthetic International Institute in 1997. He earned a Level IV certificate requiring 3 additional years of study after graduation from dental school. Dr. Andy has employed these advanced dental principles for over 16 years.
Dr. Andy's Strategy: Treat the Cause – Not the Symptoms
bite correction dental specialist

Dr. Andy Himsworth provides dental care for patients who may suffer from the following dental problems.

Esthetic issues of the teeth and face

Restoration of "bad bites" (poor occlusion) (misalignment of teeth)

Restoration of problems due to tooth wear

Bruxism (tooth grinding)

Fracturing of teeth

Full mouth rehabilitation
Dr. Andy served as a captain in the US Army stationed in Europe for three years providing general dental services to members of the armed forces and the local population.

Witnessed the fall of the Berlin Wall! Wow!

Over 35 years performing all aspects of general and advanced restorative dentistry.

Dr. Andy Himsworth is an Invisalign doctor.

Voted "Outstanding Student in the Natural Sciences" at Western Oregon State College.
get to know dr. andrew himsworth, DMD
We recently asked Dr. Andy a few questions about his dentistry career. Here are his answers. We thought you'd find it interesting!
How old were you, and what made you decide you wanted to become a dentist?
"I had a great role model as a dentist when growing up. He was a family friend, a great guy, and a great dentist. I made my mind up at age 7."
What is one thing you find most satisfying about being a dentist?
"I enjoy building relationships with my patients in a mutually trusting environment. When everyone works together, great things can be accomplished."
What advice would you give to a young person considering a career in Dentistry?
"I would have them hit the sciences hard in school. Science is a window to reality and is deeply fascinating. You don't have to be a nerd to appreciate the natural beauty quantified in science. Besides that, observe several dentists in their practice. Dentists are fine people. Find a mentor whose practice you respect and admire and build around that."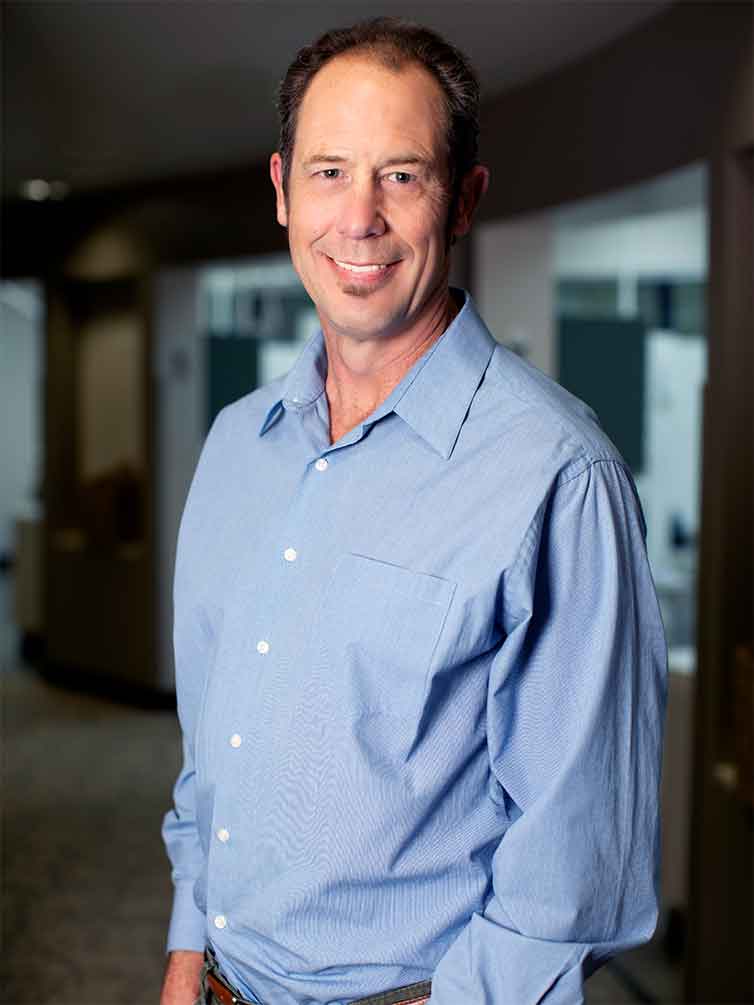 Why did you choose Cascade Dental?
"I enjoy sorting out complex problems involving the jaw joint (TMJ), correcting bites (occlusion) and arriving at finished results that takes years off a patient's appearance (esthetics). The dentists and hygienists at Cascade Dental Fisher's Landing are all uncompromising in their service to patients. The advanced training skills I have to offer are seen as important in their eyes, and they don't hesitate to have their patients see if they feel I can improve their quality of life. Also, I'm a positive person, and this is an office full of great attitudes!"
schedule your periodontal cleaning with us
Are you looking for a reliable and trustworthy dental service provider to schedule your periodontal cleaning? Look no further!
Our team of experienced professionals is here to ensure that you get the best care possible. We understand the importance of regular cleanings and are committed to helping you maintain your oral health.
Schedule your periodontal cleaning with us today, and let us take care of everything for you!