General Dentist Vancouver WA
Prevention and Treatment of Diseases Affecting The Mouth through General Dentistry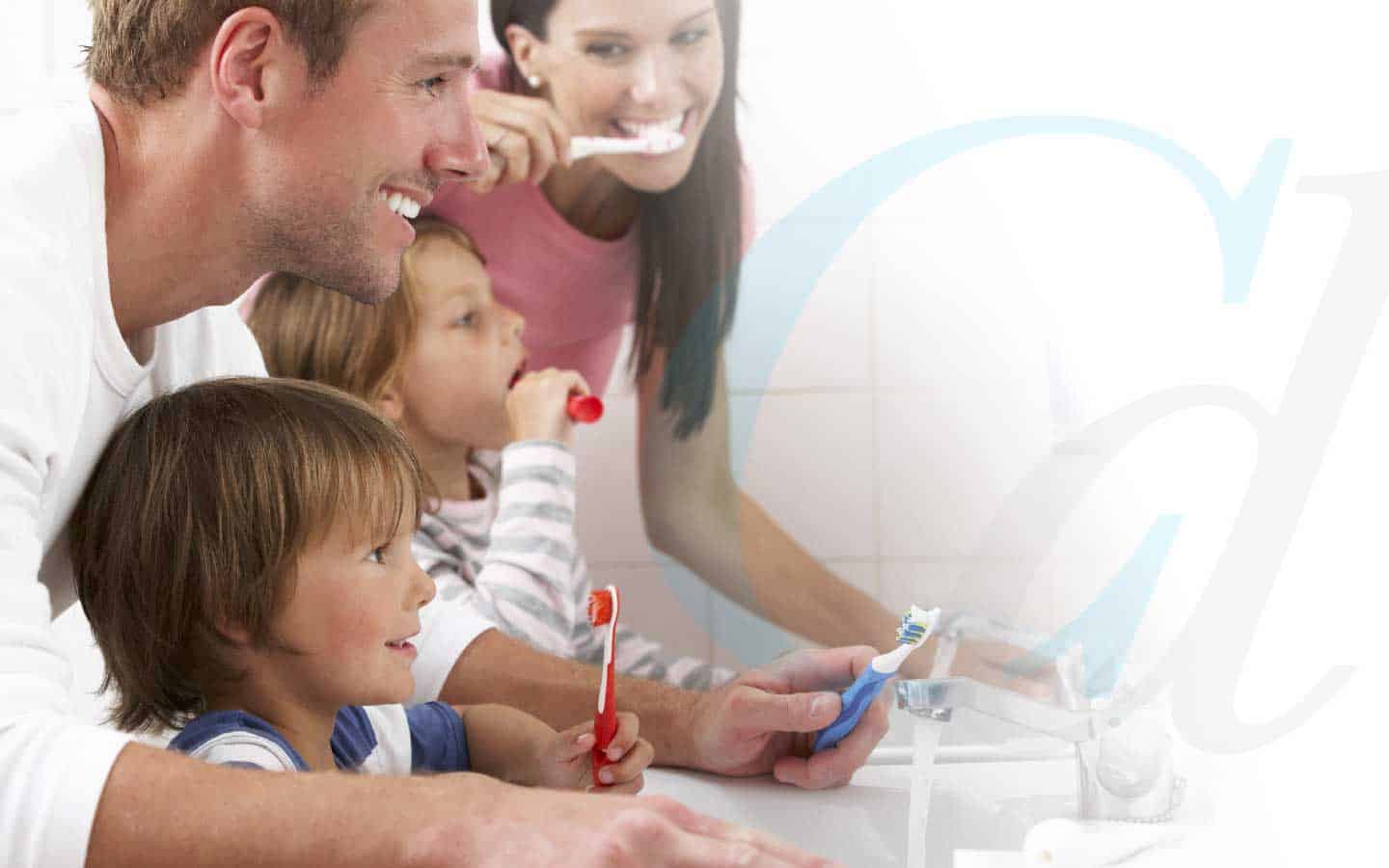 At Cascade Dental, we strive for excellence in providing the best dental care for our patients. Our team of highly trained and experienced dentists is dedicated to providing you with the highest quality of care and services.
From preventive care to cosmetic dentistry, we have a wide range of services to help you achieve your oral health goals. With state-of-the-art technology, we can provide quick and efficient treatment that will give you a beautiful smile.
Vancouver's Top Dental Care
Cascade Dental Center is the most comprehensive and prestigious dental clinic in Vancouver. The dentist team at Cascade Dental Care offers a wide array of dental treatments, including dental cleaning and teeth whitening. Invisalign can help you get back the smile that you're looking forward to, and we're the best dental practice for you.
Our office offers several different dental treatments that can help you get your dream smile. Teeth bleaching is a common procedure for us, and in our practice, we also carry SureSmile® Clear Aligners, veneers and dental implants.
Contact us today to learn more about how we can help you achieve your ideal smile!
services that a general dentist offers
complete examinations

periodontal therapy

tooth fillings

dental cleanings & teeth whitening

preventive care

root canals & extractions

nutritional counseling

sleep apnea treatment

pediatric dentistry

x-rays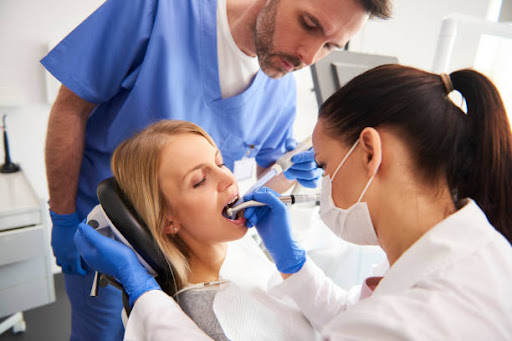 Frequently asked questions
Click on each question to reveal the relevant answer.  
Need more information?  You can visit or FAQ page or feel free to contact us directly!
Contact us
There are two forms of dental degrees: the DDS and the DMD (D.D.). Dental students with the DDS receive the same training.
Finding a dentist in Vancouver that takes your insurance can be a daunting task. However, with the right research and resources, you can easily find one that meets all your needs. Here are some tips on how to find a dentist in Vancouver that takes your insurance so you can get the dental care you need without breaking the bank.
1. Find a dentist in Vancouver that takes your insurance with the help of your employer. Some dental plans have a list of participating dentists for their members, so use those lists to find one near you. You may be able to find a dentist on this list that is within the same city or an even closer location, especially if you and your family usually live in one area of town.
2. Contact the American Dental Association or Kaiser Permanente for suggestions on dentists who take certain types of insurance policies, including those offered by most employers and health care providers like Kaiser Permanente. If a dentist is not accepting your policy, talk to them about what they will do to help you find a solution.
3. Contact the American Dental Association and ask for the contact information of all dentists in Vancouver that take your insurance plan. You can then contact them directly and set up an appointment for an initial consultation so you can figure out which dental plan works best for you and your family's needs.
4. Search online for listings of dentists in Vancouver that take your specific insurance plan, including those with "fee-for-service" practices (a practice where payment is made on a per-project basis) and those with "fee-for-service and capitation" practices (a practice that pays a set amount of money to supply services to all patients, regardless of how many treatments they receive). There is also a dental care directory that you can search online.
5. Ask your Vancouver dentist for referrals to other dentists in their network who will accept your insurance plan. If a referral is not available, ask them for the information about negotiating fees with other dentists in their network who do take your plan.
6. Compare the different plans offered by various dentists in Vancouver side by side before you make any decision.
Opencare is a diverse practice providing specialty services to Vancouver. Among the services offered are braces whitening or tooth whitening. Use our Opencare Search Question to quickly find an open-care dentist offering a particular dental treatment.
When it comes to dental care, there is a big difference between a dentist and a general dentist. A dentist specializes in the diagnosis, treatment, and prevention of diseases and conditions related to the teeth, gums, and mouth.
On the other hand, a general dentist focuses on providing preventive care for patients of all ages. They provide routine check-ups and cleanings as well as fillings and other treatments. Both dentists are important members of the dental care team, but they have different roles to play in providing quality oral health care.
Orthodontists and dental professionals can improve the oral health of a patient. Dental treatment involves teeth, gums, nerves, jaws, and nerves, and is an extensive medical specialty in dentistry focusing on correcting bite and tooth alignment, and orthodontic treatment.
A general dentist typically focuses on providing routine oral hygiene and diagnosis of dental caries. Orthodontists specialize in the diagnosis and treatment of jaw disorders such as crooked teeth, malocclusions, misaligned teeth and bite problems.
why choose cascade dental?
Our dental experts are committed to delivering high-quality dental services in Washington. We help our patients feel at home by providing them with the best help possible. We understand that all dental services have different demands, and we provide various payment methods for your dental care.
We offer various membership plans allowing easy access to medical care without compromising costs and benefits. You can rely on good service from a professional medical team and a safe and comfortable environment to enjoy your stay. We believe in delivering high-quality products with exceptional customer support.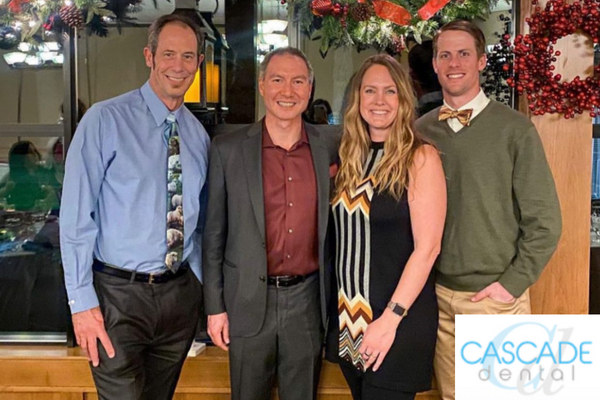 feel the spark in your smile again
Cascade Dental provides a beautiful smile for decades! Our dental clinic is designed to meet the dental needs of both children and adults. Our team is happy to offer your oral healthcare to the best possible patients. Our main focus is dental emergencies.
An oral emergency includes tooth extraction or tooth extractions that require immediate treatment to avoid further damage or deterioration. Emergency dental services often require dental assistance, including toothache or dental infection.
dental emergencies & walk-ins are welcome!
Dental emergencies can be scary and overwhelming, but you don't have to face them alone. At our dental practice, we understand how important it is to get the care you need as soon as possible. That's why we offer walk-in appointments for those who experience a dental emergency. Our experienced staff will provide the best care and attention to ensure that your needs are met quickly and effectively.
experience dental care like never before!
Do you have general dentistry needs? Look no further than our experienced team of dentists. We are dedicated to providing high-quality and personalized care to meet your unique needs. From routine cleanings to complex procedures, we have the expertise and experience to provide the best solutions for all your dental health concerns.
Take advantage of our advanced technology, quality materials, and extensive experience in general dentistry today! Our team is committed to helping you make informed decisions about your oral health while providing a comfortable and pleasant experience.
Get the best general dentistry care today — book your appointment with us now!